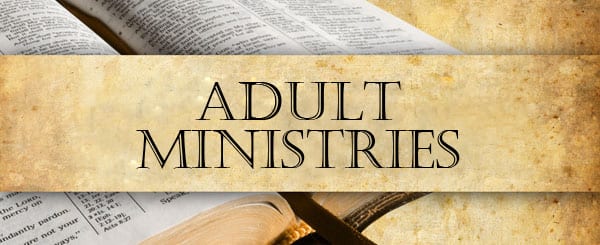 Prayer Shawl Ministry
"Gifts of Grace" (1:30 – 2:30 first Wednesday of the month Rm 105)
Beginners and experts are invited to join this group as they work on their labors of love, knitting and crocheting shawls and lap blankets for adults and children who need a special reminder of God's loving care. Come knit and crochet or visit and pray!
For more information, contact Linda Baker
Prayer Card Ministry (1:30 – 3:00 2nd Monday of the month)
The Prayer Card Ministry meets the second Monday of every month at 1:30 pm in the Library. Specially designed cards are hand colored and addressed to members of the congregation for a variety of joys and concerns. Artistic ability is not required.
For more information, contact Betty Bruce.
Home Communion
Holy Communion is available to be taken to anyone who is unable to attend a Worship Service on the first Sunday morning each month whether they are ill, working, care giving, etc.
Contact Rev. Gloria Denton if you would like to receive or deliver Home Communion.
S.C.A.M.P.S.
Still Climbing And Mighty Proud Seniors
The SCAMPS program encourages adults ages 50 and up to join together for fun and fellowship in the name of the Lord. We provide an opportunity for seniors of all denominations to come together, giving praise and glory to God. We enjoy fellowship at our monthly meetings, potluck luncheons and outside activities. A monthly devotion is given at each group meeting, giving God all the love and praise for our relationship with Him and each other.
We meet in the gym at First United Methodist Church's Christian Living Center. Gatherings begin at 11:30 a.m., the first Tuesday of each month.
We try to have one outside activity each month (one day trip and some overnight activities).
For more information call Barbara Green.
United Methodist Men (UMM) – 4th Saturday of the Month – 8:30 a.m. in the gym
United Methodist Men exist to declare the centrality of Christ in every man's life. We focus on spiritual growth and effective discipleship. The group has one meeting each month which typically consists of breakfast, prayer, a discussion of business and a program. Our speaker determines the materials used.
For more information call Shane Greer.
United Methodist Women (UMW)
The United Methodist Women's purpose involves spiritual growth, mission education, Christian social involvement, and support for women, children, and youth. We try to follow this purpose in all of our activities and with our money. United Methodist Women participate in local, district, conference, national and international missions projects. We strive to deepen our religious understanding and to intensify our concern for brotherhood, both at home and away.
The Circles of the United Methodist Women are made up of any women in the church who desire to be part of mission, study, education, and action in their church, their community, and around the world. Our times together help guide us into more understanding and generous support of our mission work, through education and fellowship together. We discuss various program materials from the district, conference, local community and individuals.
The UMW Reading Program is a way for us to be more knowledgeable and caring Christians about current issues. The books are in 4 categories: Education for Mission, Nurturing for Community, Social Action and Spiritual Growth. The category is written on the inside cover of each book along with the date it was put on the list.
Reading Program books are located on the west end of the north wall of the library. You are welcome to read any of the books, any time. To participate in the program where our UMW unit gets credit for the number of people who are reading, there are several plans. Most of us do the Minimum Plan 1: Read a minimum of 4 books, at least one from each category and they must be added to our list in the last 5 years. Also read some articles from Response Magazine (UMW magazine about missions). These magazines are located in a wall rack next to the UMW book section. The articles are very interesting and inspiring.
We add new books from each category every year. A few of them are children's books.
Circles & Meeting Times
Lydia Circle/Elisabeth Circle – 4th Friday of the month in members' homes @ 10:00 AM
For more information call Barbara Green at 485-3059.
Events for week of March 30, 2020
This Week Navigation
April 1 @ 7:00 pm
-
8:00 pm
April 5 @ 9:30 am
-
10:30 am
Mail
office@wagonerfumc.org
Address
308 Church Street
PO Box 394 (zip 74477)
Wagoner, OK 74467
Sunday Worship Service Times
8:30a Contemporary
9:45a Sunday School
10:55a Traditional