Sunday school 9:45-10:45
Believers – (Rm 103)
Our class is made up of people ages 40 and up, including couples, singles
and those attending without a spouse. We look at Christian topics for everyday living
in a relaxed, fun loving, yet caring community.
We study the Bible in various ways, including videos, books, and open discussion.
For more info, call Phillip Sullivan at 485-9025.
Breakfast Club – (Rm 101)
This group focuses on Basic Bible studies,
for those wanting to get a firm foundation of the Christian faith.
They are mainly young people, married or single,
For more info, call Mike & Johnna Sue Blair
FUMC FRIENDS-
The Friends Young Adult Class, led by Shane Greer, invites high school grads to young 30's to join them virtually for class on Thursday evenings at 6:30p on Zoom. Contact Shane, 918-691-4575, if you would like to participate in the Zoom meeting.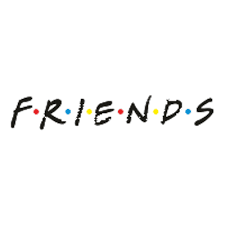 Fishermen – (Rm 201)
The Fisherman Class is meeting Sunday mornings at 8:30a in Rm 201. They recently have begun a new study, "Great Truths of the Bible" by Dr. Alan Stringfellow. Now is a good time to join us. This book has a new topic each week, so you will not fall behind on lessons if there are Sundays you are unable to attend. If you would like to join us on Zoom rather than in person, please contact the church office, 918-485-3059, so we can send you the link.
Spirit – (Parlor)
We are a Sunday school class primarily of middle-aged to senior adults,
but everyone is welcome. Prayer time is a special part of class time.
For more information, call Ron Skeen.
Friendship – (Library)
They are a Sunday School class of mostly middle age
and senior adults.
They have in-depth Bible study.
For more information, contact Harold &Toni Reese
Open Hearts – Room 105
We are a new adult Sunday School class of men, women, couples and singles.
You are invited to join in exploring and
discussing the foundations, daily applications,
and fruits of our faith.
For more information, call Allie Grantham.
Wesley-Seekers – (Rm 102)
All ages are welcome. The class is made up of both couples and singles.
You will find a place of fellowship with other Christians
seeking a personal relationship with Jesus Christ.
Our class places a strong emphasis on studying God's Word.
We encourage individual members' input
and discussion on how to apply God's Word to everyday life.
For more information, call Darrell Johnson.
Lamplighters (Room 107)
This group of women of all ages searches for strength
and comfort from faith based readings which
address our everyday life situations.
For more information, call Barbara Green
Events for week of April 19, 2021
This Week Navigation
April 25 @ 9:30 am
-
10:00 am
Mail
office@wagonerfumc.org
Address
308 Church Street
PO Box 394 (zip 74477)
Wagoner, OK 74467
Sunday Worship Service Times- In house worship 
9:30a In the CLC (gym), enter the east door
Online Worship-
9:30 am Sunday YouTube
6:30 pm Wednesday Instagram(Youth)